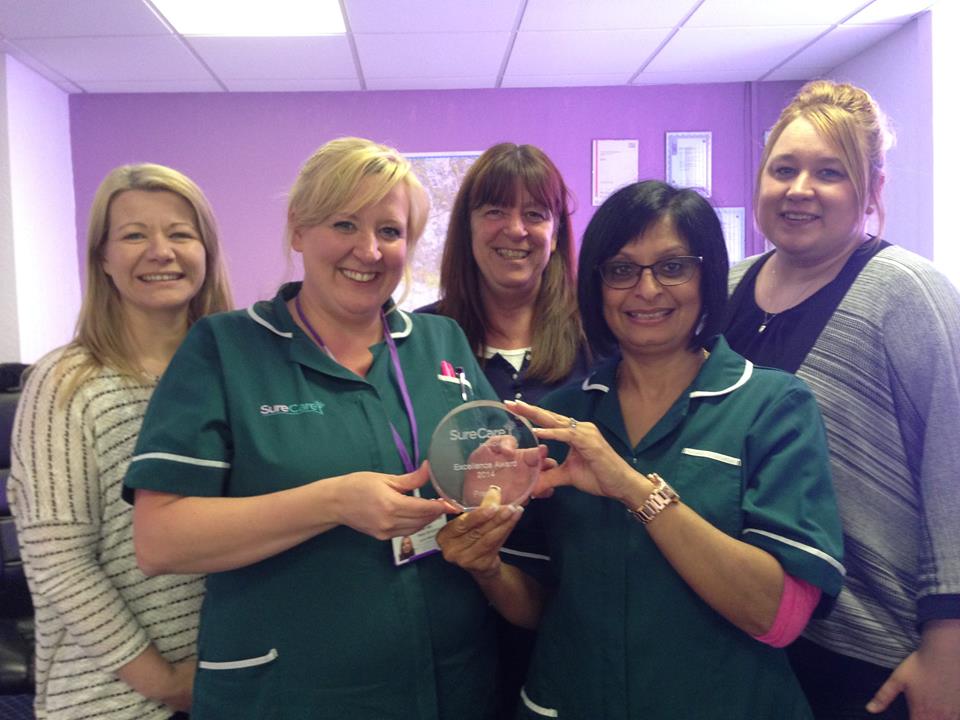 SureCare (Preston & South Ribble) are preferred providers for Lancashire County Council.  We are inspected by National and local organisations. The Care Quality Commission (CQC) and Lancashire County Council (LCC) supervise our practice and performance to ensure we are following current legislation. Details of our most recent inspection can be found on the Care Quality Commission web site.
What makes us different?
SureCare have been delivering support services to people in the Chorley South Ribble area for over 11 years. Over this period we have continuously monitored and improved our Aims and Objectives so that the people we provide a service for and also staff understand that our service is focused on each individual and their needs. We strongly believe in promoting the eight person centred values. They are:
Individuality: people never have to fit in with SureCare, people have the right to choose, and any support from SureCare is tailored to the individual
Independence: Assist and encourage people with their daily living tasks by working together.
Privacy: All staff should ask permission from the person before commencing any type of support.
Partnership: We work with other professionals, families and carers to improve the lives of each person we provide a service for. Good communication between all concerned is paramount.
Choice: Each person has a right to make their own choices.
Dignity: People no matter who they are deserve to feel respected.
Respect: We support people in their beliefs.
Rights: People we provide a service to have a right to have a say in the way they are supported.